A space for brilliant, funny, like-minded women who want to run their own biz and be their own boss.
Welcome to Lady Startup - an education-based community created for women looking to start or grow their business or side-hustle. With our range of online courses, podcasts and social communities, you're in good hands.
Join our waitlist so you don't miss out!

We'll be throwing open our doors for the next intake of the Activation Plan in 2022.
The Lady Startup Podcast
Plug in and download with our award winning Lady Startup podcast.
Listen Now
NEXT INTAKE IN 2022
The Activation Plan
The self-paced online course that will take you from idea to launching your own business or side-hustle in just 6 easy steps!
JOIN THE WAITLIST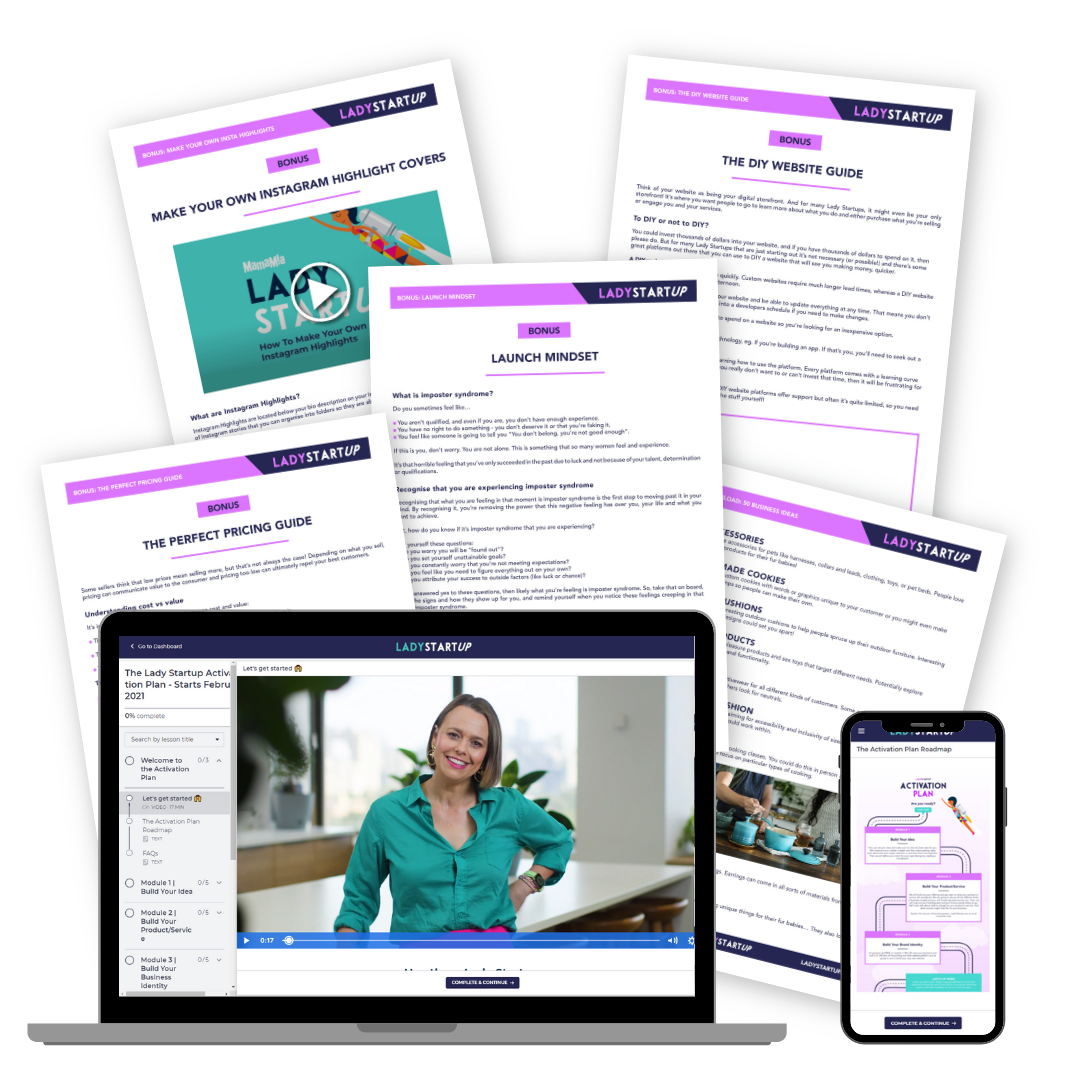 JOIN THE WAITLIST
ENROLMENTS NOW OPEN
The Rocket Plan
A self-paced online course to set yourself up for the next 12 months of business growth.
ENROL NOW
JOIN THE WAITLIST
Lady Startup
Success Stories
Francesca De Michele
Armed Jewels
Miranda Davidson
Happy Planet Toys
Jessica McLeod
The Conscious Space
Emma Harrison-Smith
Boss Mum Collective
Gemma Deavin
Mount Henry Honey
"Resigned from my corporate job this week to completely immerse myself in my 'side-hustle' which has gone from strength to strength since completing this course!!!"
Ebby Carson
Little Bird Boutique Events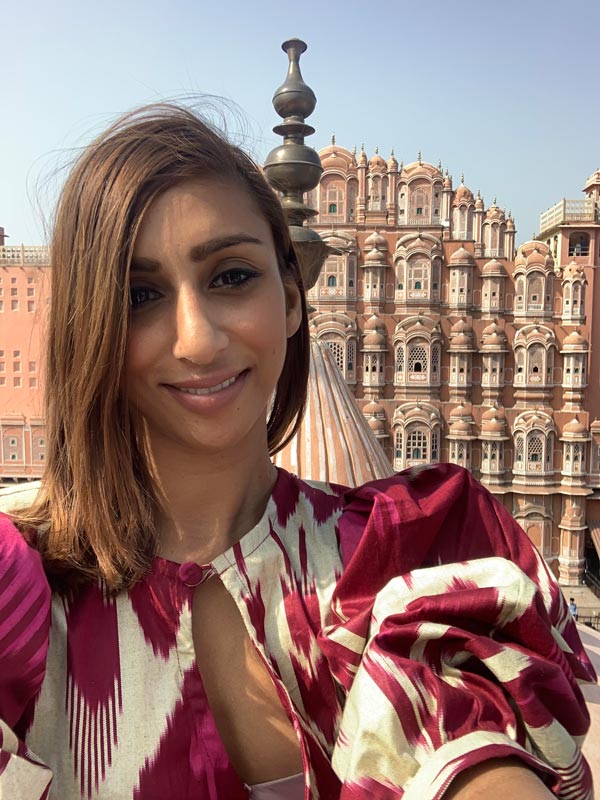 "I found the course content super easy to understand, practical and in bite sized, digestible parts, so it was not too overwhelming, especially with all the other commitments us ladies have - full-time job, family, travel etc. It catered to everyone schedules, types of start-ups and gave such a great foundation to kick-start your biz!"
Chamani Weerasekara
Chamani The Label
"This course was incredible, I couldn't recommend it highly enough. I know I'm only a side-hustle, but I have a serious little business on my hands thanks to the Lady Startup Activation Plan."
Prue Sinclair
Midsummer Grazing
More Success Stories