The Activation Plan starts August 10th, 2021, taught by Mia Freedman.
It's the fast-track to launching your Lady Startup the right way the first time.
What if just six weeks from now you could have your very own business or side-hustle?
Seriously.
Your very own business, where you're the boss, and all your hard work (doing what you love) pays off directly for YOU.
Does that sound kind of impossible right now?
Well, sure: you're not going to build a global empire in a month or two. No need for Janine Ellis (Boost Juice) or Carolyn Cresswell (Carmen's Muesli) to watch their backs just yet.
But Janine and Carolyn were once exactly where you are right now. Wondering how to begin.
If you're starting from scratch (and most Lady Startups do), you're probably going to end up with a bit more of a 'kitchen table' startup at first. You might have a product in a couple stores, or a handful of paying clients… that sort of thing.
And let's not kid ourselves that it's not gonna take a hell of a lot of hard work… some multitasking while you manage kids or a day job… and maybe a few late nights to get things done.
But if you can handle that?
Then listen up, because I'm about to show you how in just six weeks, you could have your own living, breathing business where you're the boss of everything, including your time.
But don't take our word for it… Here is what our past students had to say:
The Activation Plan has been tried and tested by 4,000 Lady Startups and counting?
Yep. Tested by literally thousands of women just like you. Women with a business idea, or a side-hustle. Women who, at the end of the Activation Plan, had the clarity, direction and confidence, as well as the tools and support they needed to launch their business right.
So what does this mean for you?
Would you finally be able to dedicate yourself to that passion project you've been working on when time (and life) allows?
What about the financial freedom? Would it mean bringing in a second income? Relieving some of the stress from you and your family?
Would it mean working from home and not missing those family moments?
Maybe it would mean being your own boss?
Stepping out of your comfort zone, and getting that sense of purpose you just haven't found in any other job?
Honestly, I relate. To every single one of those reasons. Which is why I went out on my own, and I've never looked back.
So who the hell am I, making these huge promises?
I'm Mia Freedman and I founded Mamamia, Australia's largest independent media company in my lounge room 13 years ago. I had no degree, no investors, no tech experience, no staff and no clue what I was doing.
But I had passion and I had an idea; to build a women's media company. Somewhere women could come to feel seen, heard, understood and supported. And I did it.
Today we have more than 90 staff, revenue of millions of dollars and the largest women's podcast network in the world with more than 100 million podcast downloads. We reach 5 million Australian women every month and we remain purpose-driven. Our why?
To make the world a better place for women and girls. We do this through our content and by using our profits to send 100 disadvantaged girls to school every day. And it all began in my lounge room - just me and my laptop.
Ooh, I almost forgot the best bit!
It's sisterhood; one of the most invaluable takeaways of this course. One of the reasons we only open the doors to this course a handful of times a year is so that the Lady Startup team and I can commit dedicated time and support to you.
Each course intake is invited to join a closed, private Facebook group, where there is feedback, support and guidance by the bucketload. Aside from the live group mentoring sessions with me personally, you'll also be embraced by the big, metaphorical hug that is your peer group. I'm not lying when I say that the support that cultivates in these groups is life-changing. Learning new things, especially outside of your comfort zone, can be challenging (then throw that entrepreneurial juggle in, and it can seem impossible) - but this is where that group support is at its most valuable.
What a relief! Here you were with your big idea thinking you'd have to do this all on your own!
Which, of course, you could...
But honestly, what are the chances of following through, launching and succeeding all on your own?
Let me just say that 90% of startups fail (that's a crazy figure, right?) and they fail because they're built on wobbly ideas, or they're unsupported, or don't know what they should be working on or focusing on, and when. Meaning, the whole thing becomes risky. It costs more, and you're in a constant loop of trial and error.
They say it takes a village to raise a family, and I'm a firm believer that a village can also raise a business. So I want to invite you to join my village.
So
are you getting excited?
You're already closer than you think, you've got this launch thing in the bag.
I'm serious.
Because the #1 reason I hear from women who hold themselves back from launching their businesses, and making their dreams a reality… is their lack of confidence, and self-belief.
But you're here. And that means that somewhere, deep down, you know that you can do this. And I know it too.
Want to know what you'll have in your

Lady Startup toolbelt

by the end of the course?

Great, I've been waiting, (very impatiently, I might add) to tell you! Here's what the course covers, and what you'll get:
MODULE 1
Starts 16th February 2021
💡 BUILD YOUR IDEA
First, we nail your idea and make sure it is the very best idea for you. We'll examine your market in-depth and that means getting really clear about who your target customer is, and who else is serving them. Then we will define your vision for your Lady Startup by creating a moodboard.
MODULE 2
Starts 22nd February 2021
🔨 Build Your Product/Service
We will build out your offering and get clear on what your product or service will actually be. We are going to discuss all the different kinds of business models and you will choose the best one for you. Then, we will map out your building plan and you'll know exactly where to go. We'll even talk about what to charge for your product or service. And what success might look like for your business.
Spoiler: It's not just a financial question. Lady Startups are so much more than that.
MODULE 3
Starts 1st March 2021
🎨 BUILD YOUR BRAND IDENTITY
It's going to get REAL in module 3. We will name your business and lock it in. We also will be picking out what website platform you're going to use to build your very own website.
CATCH UP WEEK
Catch up week is your chance to get yourself back on track and organised. 📝 During this week there will be 2 live group mentoring sessions with Mia Freedman to kick your butt into gear.
MODULE 4
Starts 15th March 2021
💻 BUILD YOUR BRAND
This is where we are going to get really creative and build out your brand. We will establish your brand one-liner, design your logo, create your brand board and you are going to build your website. Your business is really going to come to life in module 4.
MODULE 5
Starts 22nd March 2021
🚀 BUILD YOUR LAUNCH
This is the point where all of the pieces will come together. You will learn about the core marketing pillars: email marketing, SEO, and social media. And this is really important information that will not only help you launch but will help your business grow for years to come. Finally, we will cover some launch strategies and you will create your very own launch plan.
BONUS MODULE
🎉 BUILD YOUR BACKEND
As a cheeky little bonus, we are going to make sure you're clear on all the boring business stuff. And we can say it's boring because even experts in the areas we cover say themselves that it's a little boring. The goal of this bonus module is to prepare you, when the time was right, for topics such as bookkeeping and accounting. We will work out exactly what skills your business needs - and that can mean the skills you have, the skills you need to work on, and also the people you might need to hire. Finally, we'll cover the legalities you might need to know to protect your business.
Plus, you get lifetime access!
As part of your enrolment you get lifetime access to all the course materials so you can take it entirely at your own pace if the schedule doesn't quite work for you.
At this point, you might be thinking… "I want to start my own business, but I'm stuck on ideas!"
We get it. This is one of the BIGGEST obstacles we see that stops wanna-be Lady Startups in their tracks. That's why we created…
An express course valued at $199 designed to help you nail the perfect business idea. This is the kickstart you need to get on your way to becoming your own boss.
AND IT'S YOURS FREE WHEN YOU PURCHASE THE BUNDLE.
That's right, when you purchase the Activation Plan before midnight AEST, 3rd Aug 2021, you'll get the Activation Plan AND the Idea Kickstarter bundled together.
Here's what's inside the Idea Kickstarter express course:
MODULE ONE
Let's Talk About YOU And Find Your Idea
Unlock the ideas in your head and uncover loads of potential business ideas based on your passions, interests and skills. In this module, it's all about finding the right idea for you.
MODULE TWO
Let's Talk About What Else Is Out There
We'll show you how to nail your ideas with a trick to check if people will pay for them. Plus, get clear on who your customers are and what problem you solve for them.
MODULE THREE
Let's Talk About How You'll Make Coin
It's time to make sure your idea is profitable. We'll make an easy profit plan that will help you choose between a good idea and a dud. No accounting degree needed!
SUCCESS
You've Nailed Your Business Idea 🎉
You've now got your polished business idea locked down. Get ready to start building your biz with confidence and clarity that your idea is right for you and your market.
And, you'll want to get this course
bundle if any of these sound familiar:
"I want to start a business but I just don't know what it should be."


"I can't seem to get past the step of coming up with an idea. I feel it should be easy but I just can't nail it."


"My biggest roadblock is going through idea after idea, thinking of all the reasons it won't work."


"I'm desperate to work for myself but I know I can't do it until I have a clear business idea."
Yes, I'm ready to
start my business!
And I want the
Idea Kickstarter and
Activation Plan Bundle
today.
🏃‍♀️ Run, don't walk. Otherwise you'll be waking up tomorrow
feeling morning-after regret. This special
offer will disappear tomorrow and the price
of the bundle will go back to it's
regular price of $767.
Lady Startup
Success Stories
Francesca De Michele
Armed Jewels
Miranda Davidson
Happy Planet Toys
Jessica McLeod
The Conscious Space
Emma Harrison-Smith
Boss Mum Collective
Gemma Deavin
Mount Henry Honey
Plus, when you enrol you'll receive a total of
$992

in bonus resources!
The Little Black Book of Gold
VALUE: $199
We have compiled a list of service providers that are endorsed by other Lady Startups who have completed the Activation Plan course.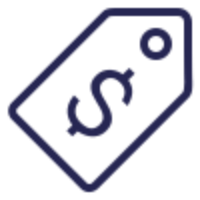 The Perfect Pricing Guide
VALUE: $69
Your comprehensive guide to pricing your product or service for profit. This guide and workbook walks you through a series of questions to help you land on that perfect price.
Learning From Experience Panels
VALUE: $258
Benefit from the wealth of knowledge of those that came before you through our experience panels. We have the Service Panel and the Manufacturing Panel.
Online Marketplaces
VALUE: $69
Your tech-friendly, low risk guide to getting started with online marketplaces so that you can get your products and services to market quicker.
Business Partner Playbook
VALUE: $69
Your no-regrets guide, with all the questions you should ask, to find the right business partner for you and your business.
The PR Guidebook
VALUE: $129
The PR Guidebook deep dives into the world of PR and shows you exactly what it is and how to leverage it in your business.
Yes, I'm ready to
start my business!
And I want the
Idea Kickstarter and
Activation Plan Bundle
today.
🏃‍♀️ Run, don't walk. Otherwise you'll be waking up tomorrow
feeling morning-after regret. This special
offer will disappear tomorrow and the price
of the bundle will go back to it's
regular price of $767.
Our Money Back Guarantee
I have a guarantee for you. If you start the course and realise it's not what you need to move you and your Lady Startup forward, I genuinely don't want your money!
The Lady Startup Activation Plan comes with a 7 day do-the-work money back guarantee. You have 7 days to jump in and experience the course — to watch the videos, complete the worksheets, get support in the live group mentoring sessions, make some genuine connections in the group, and GO AND DO THE THINGS that will get your Lady Startup up and running.
If you do the work and it's not sitting right — for whatever reason — simply send my team an email at hello@ladystartup.com.au, and we'll refund your payment then and there. This way, we're both keeping up our end of the bargain: I'm providing everything you need to get your Lady Startup up and running, and you're following through.
Are you sitting there with your finger/mouse/eyes hovering over the 'get started' button but something is holding you back?
I wanted to tell you something: I believe in this course, I really do.
I also know how risky it can be to put yourself and your business dreams on the line, and commit to something that requires you to step out of your comfort zone.
That's why we have the 14-day do-the-work money back guarantee. If you start the course and realise it's not what you need to move you and your Lady Startup forward, I genuinely don't want your money! But you know what else I don't want? For you to poke your head inside and decide it's all too hard before you even have a go. The whole point of this course is that you get genuine, tangible results and by following the six steps, you'll have a Lady Startup you can talk about, point at, and get deep-in-your-bones excited about.
I know the fear of stepping out of the safe and familiar can be strong enough to stop you taking the leap, even if that means staying put doing something that doesn't get your heart racing. I also know the fear is weirdly amplified when you're stepping out to do something on your own. It feels wrong, and terrifying.
I read an amazing quote from a previous student who I think captured the emotional journey of the Lady Startup better than I ever could:
"The transition from paid employee to owner of my own business was tough, scary and lonely. There were tears, the occasional tantrum, a fair bit of drinking and swearing. There was also the Lady Startup Activation plan - content and support from those who had been where I was. A network of women on the same path. The program provided direction, instruction and camaraderie. I'm better for it, and so is my business."
Look, at the end of the day - no one is going to force you to take that leap. But here you are, with a crazy business idea (or 10) that won't leave your brain. And sure, you might think up a hundred reasons not to do it, but here's one thought I want you to focus on:
Imagine yourself, after following these 6 steps, with your Lady Startup business about to launch. Then look back to this moment.
Aren't you going to wish you'd done it?
FAQ's
This course is going to work best if you have already have your idea. However, during Week 1 we'll spend time developing and refining your idea so it's fully nailed down. But we do recommend starting with an idea already in mind (even if it's not fully formed) to make the most of this course.
I feel you. Sometimes your brain is firing up and you don't know how to focus or what to even focus on. We're going to help you. There are a few simple ways to identify the idea that's best to focus on right now and by the end of Week 1 you will have nailed yours.
Oh hell no. Most Lady Startups begin well and truly as side-hustles. At first. There is no way we're going to encourage you to abandon all sources of income while you're building up your new business.
We feel you. Life is hectic. That's a big part of the reason why so many women want to work for ourselves; so we have that flexibility to decide when and where we work and modify it according to the needs of our lives. We're aware that you're busy and this is a million miles from a full-time or even part-time situation. You should be able to make real progress with just 2-3 hours per week.
Absolutely. The course material won't be delivered over Facebook so you won't miss out on any of the content. The Facebook Group will be there to provide additional support and community for members which can be really helpful and an added bonus. Your business is likely to need a presence on Facebook when you launch and to do that you'll need to make an account but you don't have to use your real name or 'friend' anyone so you may want to consider doing that now. Either way, the course material exists entirely independently of Facebook.
Hell no. You're busy. I'm busy. We're busy. The course is going to roll out over six weeks but it's not live. You will receive an email at the start of each week with a link to where you will find all the videos and downloads for that week and you can do it at your own pace at a time that suits you during that week. And if you fall behind? No stress. The information doesn't expire! What if I don't have an idea yet? That's fine! The first couple of lessons are about landing on the right idea and there are some more links in the downloads to help you find the best one for you.
No. The Lady Startup Activation plan is focused on teaching core business skills and steps to get your Lady Startup off the ground. We will not be covering the technical aspects or specifics around running a course.
Yes. We want you to be 100% confident about purchasing this course and offer a 7-day money back guarantee. If you've jumped in and given the course a go, but it just isn't for you, get in touch with us at hello@ladystartup.com.au within 7 days of course commencement to organise a full refund.
The course curriculum is outlined above and designed to provide general business information and not to be used as a for replacement of any financial, legal, accounting or tax advice. Please note that we'll cover a variety of broad topics however this course does not focus or provide 1:1 coaching on specific areas such as tax structures, legal services or advice, raising funding, manufacturing or distribution.
Yes! You'll be able to access course material at any time so you can use again and again and work through at your own pace.
The Activation Plan will begin on Tuesday 10th of August 2021. So enrol now before the doors close at midnight on Monday 9th August!
I'm ready to grow my business.
I want a spot in the Activation Plan!
ENROL NOW