Launch your own business or side-hustle
In six easy steps
Seriously! We've made it that simple.

If you're starting from scratch (and most Lady Startups do), you'll probably end up with more of a 'kitchen table' startup. It's going to take hard work… some multitasking while you manage kids or a day job… and maybe a few late nights to get things done. 
And WE'RE here to help. With the Activation Plan, we'll show you how in just six practical weeks, you could have your own living, breathing business.
What does this mean for me?
I'll make money doing something I love.




I can work on my own schedule and have more flexibility.
I'll be part of a supportive community of like-minded women.
I will be my own boss.
The Activation Plan has been tried and tested by over 5,000 Lady Startups and counting.
Yep. Over five thousand. Women just like you, who came to the table with no idea, too many ideas, a side-hustle they wanted to get serious about, or even an old business that didn't work out. These are women who decided to invest in a future that excited them.
$149.25 AUD
4x Fortnightly payments


Make the world a better place for women and girls.

By joining this course you're directly helping us reach our goal of sending 1,000 disadvantaged girls to school every day.
Ooh, and let's not forget...
Our Community
You'll gain access to our exclusive, close-knit community to give you the support, motivation, advice and guidance you need to keep you and your business on track.  
Yes, I'm ready to start my business.
$149.25 AUD
4x Fortnightly payments


What will I have in my Lady Startup toolbelt by the end of this course?
💡 Build your idea
MODULE 1
Nail down an idea that makes sense to you.

Examine your market in-depth.

Get clear about who your target customer is.

Create a moodboard to define your vision.
🔨 Build your product/service
MODULE 2
Build out your product/service.

Learn different kinds of business models so you can choose the best one.

Map out your business building plan.

Figure out how much to charge for your product or service.

Decide what success looks like for your business.
🎨 Build your brand identity
MODULE 3
Name your business and lock it in.

Pick the best-suited platform to build out your very own website.
🙌 Catch Up Week
TAKE A BREATHER
Get yourself back on track and organised.

Watch your group mentoring session with Mia Freedman and kick your butt into gear.
💻 Build your brand
MODULE 4
Get creative and bring your brand to life.

Establish your brand one-liner.

Design your logo.

Create your brand board.

Start to build your website.
🚀 Build your 
launch
MODULE 5
Learn about the core marketing pillars: email marketing, SEO, and social media.

Find out how these pillars will help you launch and grow your business for years to come.

Understand different strategies.

Create your very own launch plan.
🎉 Build your backend
BONUS MODULE
Get clear on all the boring business stuff. (And we can say it's boring because even the experts do.)

Learn about bookkeeping and accounting.

Work out exactly what skills you have, the skills that need work, and also the people you might need to hire.

Cover the legalities you might need to know to protect your business.
PLUS+

You get lifetime access!

As part of your enrolment you get lifetime access to all the course materials so you can take it entirely at your own pace if our schedule doesn't quite work for you.
They did it. You can too.
Francesca De Michele
Armed Jewels
Miranda Davidson
Happy Planet Toys
Jessica McLeod
The Conscious Space
Emma Harrison-Smith
Boss Mum Collective
Gemma Deavin
Mount Henry Honey
And, when you enrol you'll receive a total of
$1,062

in bonus resources!
Masterclass: How To Squeeze In A Side-Hustle
VALUE: $199
6 steps to start a business on top of full-time job. A masterclass taught by Mamamia's Social Media Producer, Maddie King.
The Little Black Book of Gold
VALUE: $199
We have compiled a list of service providers that are endorsed by other Lady Startups who have completed the Activation Plan course.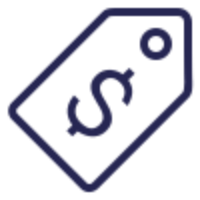 The Perfect Pricing Guide
VALUE: $69
Your comprehensive guide to pricing your product or service for profit. This guide and workbook walks you through a series of questions to help you land on that perfect price.
Learning From Experience Panels
VALUE: $258
Benefit from the wealth of knowledge of those that came before you through our experience panels. We have the Service Panel and the Manufacturing Panel.
Online Marketplaces
VALUE: $69
Your tech-friendly, low risk guide to getting started with online marketplaces so that you can get your products and services to market quicker.
Business Partner Playbook
VALUE: $69
Your no-regrets guide, with all the questions you should ask, to find the right business partner for you and your business.
The Lady Startup Launch Kit
VALUE: $199
The express lane to launch: getting you to market quicker with confidence.
Ok, ready to start your own business now? 
 
 
Our Money Back
Guarantee
If you start the course and feel it's not quite what you need to move your biz forward, we genuinely don't want your money.
The Lady Startup Activation Plan comes with a 7 day do-the-work money back guarantee.
This means you have 7 days to jump in and experience the course — to watch the videos, complete the worksheets, get support in the live group mentoring sessions, make some genuine connections in the group, and DO THE THINGS that will get your Lady Startup up and running.
If you do the work and it's not sitting right…

Simply send our team an email at hello@ladystartup.com.au, and we'll refund your payment then and there. This way, we're both keeping up our end of the bargain.
$149.25 AUD
4x Fortnightly payments


FAQ's
Yes! You can absolutely do the course. We have a special bundle offer that includes the Idea Kickstarter (our course to help you nail down the perfect biz idea) and the Activation Plan. Scroll up to check out the pricing and packages on this page.
I feel you. Sometimes your brain is firing up and you don't know how to focus or what to even focus on. We're going to help you. There are a few simple ways to identify the idea that's best to focus on right now and by the end of Week 1 you will have nailed yours.
Real talk: most women who start businesses (including me) begin as side-hustles. For some women, that's all they're looking for. Others want to ultimately make it into their day job but most of the women who do the course start their business on the side of their current life. You don't need to quit your job (or your family) to have a business and become a Lady Startup.
Absolutely not. We're going to roll out with one module per week but it's not live. You will receive an email at the start of each week with a link to all the videos for that week and you can go at your own pace at a time that suits you. And if you fall behind? No stress. Lifetime access, remember.
Yes! We have AfterPay as a payment plan option which breaks the total cost of the course into 4x fortnightly payments.
Oh same. You can work through the Activation Plan in your own time, at your own pace. And I get that you're busy which is why this is not a full-time or even part-time situation. You should be able to make real progress with just 2-3 hours per week. And if life gets in the way, you have lifetime access to the course. I purposely designed it to be stress and pressure-free.
Absolutely. The course material won't be delivered over Facebook so you won't miss out on any of the content. The Facebook Group will be there to provide additional support and community for members which can be really helpful and an added bonus. Your business is likely to need a presence on Facebook when you launch and to do that you'll need to make an account but you don't have to use your real name or 'friend' anyone so you may want to consider doing that now. Either way, the course material exists entirely independently of Facebook.
Hell no. You're busy. I'm busy. We're busy. The course is going to roll out over six weeks but it's not live. You will receive an email at the start of each week with a link to where you will find all the videos and downloads for that week and you can do it at your own pace at a time that suits you during that week. And if you fall behind? No stress. The information doesn't expire! What if I don't have an idea yet? That's fine! The first couple of lessons are about landing on the right idea and there are some more links in the downloads to help you find the best one for you.
No. The Lady Startup Activation plan is focused on teaching core business skills and steps to get your Lady Startup off the ground. We will not be covering the technical aspects or specifics around running a course.
Yes. We want you to be 100% confident about purchasing this course and offer a 7-day money back guarantee. If you've jumped in and given the course a go, but it just isn't for you, get in touch with us at hello@ladystartup.com.au within 7 days of course commencement to organise a full refund.
You'll have 7 days to request a refund if you're not into it. All you need to do is email us at hello@ladystartup.com.au within 7 days of the course commencing and we'll provide you with a full refund. If you're still not sure, then I invite you to sign up and see.
The course curriculum is outlined above and designed to provide general business information and not to be used as a for replacement of any financial, legal, accounting or tax advice. Please note that we'll cover a variety of broad topics however this course does not focus or provide 1:1 coaching on specific areas such as tax structures, legal services or advice, raising funding, manufacturing or distribution.
Yes! You'll be able to access course material at any time so you can use again and again and work through at your own pace.
The Activation Plan will begin on Tuesday 10th of August 2021. So enrol now before the doors close at midnight on Monday 9th August!